Most Never Achieve Their Goals
Science has proven that most (92%) will never achieve their goals. In fact, most will just set the same goals over and over every year. If you want to be one of the rare few(8%) who will achieve their goals then you are where you need to be so you can do it now with the most sought after maximum performance expert and the top system proven to be the best to achieve goals.
Maximum Performance®, the most advanced system to achieve goals, and Coach J, the #1 expert, both delivers your highest percentage for success.
The Best To Achieve Goals Just Got Even Better
For over a decade we have worked with the world's highest achievers to help them reach and exceed their goals including keeping them on top. Where life coaches, executive coaches, business strategists, transformation gurus and all programs have come and gone, the very best to achieve goals kept growing, developing more advanced applications, giving our valued client's the single most effective system for achieving goals ever created. Access the very best:
Previously, the best to achieve goals was only available to the elite few. Now we are delivering access to the very best to achieve goals system and expert into your hands. Right now that's more important than ever before because you probably heard it said that it's getting harder and harder to achieve goals with so much competition so you need the top coach and proven system that excels in today's challenging environment.
Making it even more difficult is the fact that everyone is a coach with no qualifications and more of the same rehashed programs completely based on cross your fingers results. That's why we are here, the best to achieve goals never stopped getting better delivering the highest percentage of success to our valued clients.
Forget all the hype, having the power to whatever, manifesting what you want, or attracting your desire…keep it with all those self-proclaimed coaches who have never achieved for themselves. Remember this one proven secret for success that if you are doing what everyone else is doing (92%) you will only get the same results as everyone else, at best! 
Access the GOAT for achieving the most challenging goals. Use the same same expert and system used by world champions, global CEO's, cutting-edge tech leaders, billionaires, media icons, and the highest achievers who proved that to be the best, and stay the best, you must only use the best.
Since we already work with the best our modellings, system, and strategies are solely based on the 8% not the 92% that all coaching, programs, and everything available to you is centered. You can jump ahead with the very best. If you are here, you already know you must use the best to achieve goals so you can do it now. 
MEET COACH J
"I am passionate about your goals and make the commitment to achieve your goals as if they were mine. My success is only based on one factor which is your success. It is the true synergy that no other person or program can ever duplicate so there are no excuses anymore to achieving your goals now. 
While everything available to most from self-proclaimed coaching is still only based on rehashed theories from the 1980's used by most, our proprietary system has only been derived, designed, and continually evolving for the few aka those who actually achieve. 
Looking forward to making you the very best…a true champion." – Coach J
Maximum Performance® The Best To Achieve Goals
The key to achieving goals is understanding that with any goal you will have to know how to compete against others, yourself, or both. It's all about winning and never about theories, self-proclaimed coaching, or doing what everybody else is doing which is simply called "average" or, more specifically, failure! You know this you if you're are setting the same goals over and over every year.
Only through Maximum Performance®
You develop a winning mindset
You create your winning system to succeed
You get your highest percentage for success
You will never wonder "what if" again
You do it – win and be the champion for your life 
Best To Achieve Goals Blog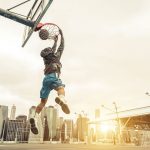 As a coach, you know how crucial it is to motivate athletes in sports. However, how do you know how to deliver it in the …