The #1 System And The Top Expert To
GET THIS BOOK FREE: The Top Secrets To Achieve Your Goals Now 
Science has proven 92% fail to achieve their goals. Want to be the 8%?
To Achieve Goals Do Not Do What Everybody Else (The 92%) Are Doing
Only do what really works for the few (the 8%) who continually achieves their goals.
Experience the most advanced way to achieve your goals – Maximum Performance®, the only proven system used by the world's highest achievers in life, business, sports, and beyond.
Access the top expert for achieving goals – Coach J delivers your highest percentage for success using only real proven strategies for high achievers not the same old theories like all the rest.  
10+ YEARS OF RESULTS
1,000+ GOALS ACHIEVED
98.7% CLIENT RATING
To achieve your goals right now you have to choose between coaching like most or the #1 system used by the few that achieve. 
The difference is absolutely 100% about winning or losing! 
Achieving your goals with the typical cookie-cutter, one size fits all coaching program gets you average, at best, and just means you did not achieve your goal. On the other hand, doing what the few, who really achieve, will bring you even closer to and most likely achieving your goal.  Achieve now!
I'm Coach J and serious about you being the 8% that will achieve your goals.
Understand you either win or lose and there is no in between. My life and professional expertise is winning, achieving, and eliminating average. From Super Bowls, maverick entrepreneurs, global tech giants, and  beyond your goals are achieved now. I get others to be their best including the very best in the world. This is what defines what I do better than everyone else and nobody even comes close to my results.
The One To Achieve Your Goals
The reason most fail is that most will always do what everyone else does and use what everyone else uses to achieve goals, unfortunately, this just equals failure. If you want to waste your time and money on what everybody is doing then be content settling for mediocrity.
If you want to achieve your goals you need to do and use what the world's highest achievers are doing which is using the best. For example, Tom Brady is not using your coach, Warren Buffet isn't using your executive coaching program, and Taylor Swift isn't using your life coach. Understand that doing even 10% of what a high achiever is doing will always get your further ahead of 100% what everybody else is doing.
To be the one who achieves your goals you need the one that also does it, has the expertise to help you do it, and works with the best.
Exclusive Only Through Maximum Performance®
Powerful Features Designed By The Best To Achieve The Most Challenging Goals
Every goal involves competing against yourself, others, and most likely both. It has nothing to do with theories, coaching, attracting what you want, having the power, manifesting, or any of that b.s. You either win or lose to achieve your goals and most will lose, that's just fact. Success is strategic, action-based, making the right adjustments, the winning system, and the proven expert that delivers your highest percentage for success and wins for you now! Experience how the world's highest achievers do it with our exclusive system, regarded as the best, that creates the 8% and keeps them on top.
Customized System
Designed around your individual characteristics, strengths, weaknessess
Real Time Adjustments
Expertise to make critical adjustments on the fly as you progress towards your goal
Synergistic Support
Your goals are our goals and results in the biggest impact for you over everything else
There is absolutely nothing better to achieve your goals than Maximum Performance and Coach J, if you do your part you will see the results start to happen fast and it's success.
Finally, the total system that impacts the bottom-line which is conquering goals with the most powerful motivator that keeps you focused so failure is never an issue here.
3 Critical Facts About How To Achieve Your Goals
Average, most, and typical implies the majority (92%) which is just settling for the usual which just means failure, so, if you're okay with it fine.
Never expect to achieve with anybody who is learning and rehashing what everyone else is doing because you're just wasting time and money.
Few succeed but if you have the rare opportunity to develop their (8%) mindset, habits, and strategies you will be further ahead than everybody.
Maximum Performance® with Coach J solves all your problems with achieving your most difficult goals with the most advanced system and professional expertise no other program or person can ever match. Achieve what you always wanted and then achieve even more than you ever imagined. Get started now.  
I've Worked with from Big Agencies to New Bloggers.
Molestiae purus facilisi nonummy soluta nisi odit, ac taciti voluptatibus, eveniet veritatis cubilia magna. Imperdiet.
I Can Help You Take Your next Step Regardless of Size.
Molestiae purus facilisi nonummy soluta nisi odit, ac taciti voluptatibus, eveniet veritatis cubilia magna. Imperdiet.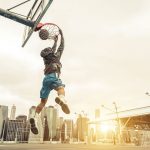 As a coach, you know how crucial it is to motivate athletes in sports. However, how do you know how to deliver
All of us have actually remained in that sensation of being stuck at some point in our lives. You understand, that zone
Get Your $750 Gift From Us!
For a very limited time, we'll pick up the $750 initial consultation fee as our gift to you (subject to availability).