/noun/
Coach J is the top high-performance coach for the highest achievers because he delivers results nobody else can.
"So many coaches but Coach J is the top high-performance coach in the world."
Synonyms for Coach J
pro coach, results, inspiring, active, successful, professional, trusted, achiever, winner, balanced, expert, humorous, experienced, innovative, focused, athletic, confident, philanthropist, leader, proven, champion, unique, thriving, caring, special 
Antonyms for Coach J
life coach, commonplace, theoretical, dreamer, quitter, regular, failure, unsure, average, lackluster, predictable, bust, manifest, loser, ordinary, standard, laws of attraction, unfit, wishful, insignificant, pointless, typical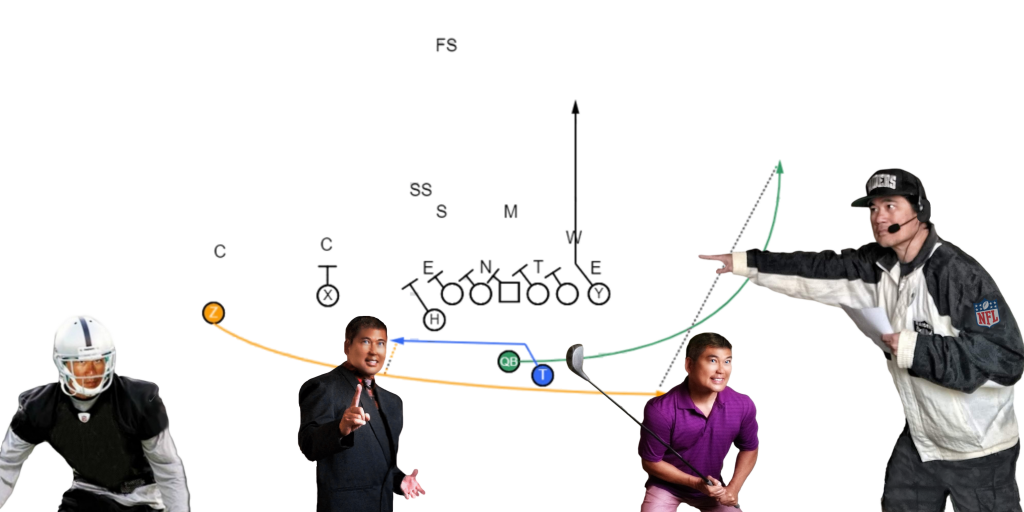 Coach J is the top high-performance coach in the world. He has said, "If you can't achieve for yourself, you have no business saying you can help others to do it."
Succeeding in all areas of his life, business, sports, health, fitness, Coach J knows that consistency is key along with the right mindset. 
Science has proven that 92% fail to achieve their goals. If you understand this fact, you realize doing what everybody else will do does not work as well as coaching most do. Coach J's coaching philosophy is coaching does not work; people work! Placing people in the typical cookie-cutter programs will only result in average results, at best. His proprietary coaching system fits his clients' characteristics, strengths, weaknesses, and other critical areas that impact their success. Coach J is proud that most of his clients are in the 8% that succeeds. Placing the focus on his clients, rather than some rehashed program, speaks to his current client satisfaction rating of 98.7%.
No matter what you expect to achieve, it will involve competing against others, yourself, or both. Unfortunately, there are very few people (coaches) who have the experience to do it. You can't learn it in any books, seminars, online courses, or certificate programs. Coach J's expertise gets you to compete and win.  
Michael Jordan, Tom Brady, and Serena Williams win championships because they have the very best coaches who know how to do it. To be the best, you must only use the best.
After years of elite professional coaching in front of millions on live national television, tens of thousands in sold-out stadiums, and knowing you have to deliver results or else you are out will eliminate most who can't coach from the few who can.
Now Coach J works with the very best in the world from life, business, sports, entertainment, and beyond. He values each client's trust and confidence. Coach J continually evolves his system and skills to ensure his clients' have the very best to take on the most difficult challenges and stay on top.
He has achieved results in the National Football League, served as the corporate spokesperson for a Fortune 500 company with over $320 billion in assets, and directed the launch of a sports division for a global entertainment corporation. The leading authority for winning in life, business, and sports. He has been responsible for the worldwide marketing of some of the biggest brands in interactive entertainment. Coach J has judged the American Business Awards (The business world's Oscar) and Stevie Awards (Women in Business). He has served as the crisis management expert for high-profile individuals and organizations. Coach J received recognition from The Pro Football Hall of Fame and is the premier coach for top achievers. He is a graduate of The Marshall School of Business at the University of Southern California. For all Coach J has achieved, his satisfaction comes from helping others become their best.
When Coach J is not working, you can find him with his family, surfing at one of his favorite spots around the globe, playing basketball, taking topless drives along the coast, or playing guitar.
He knows how important it is to make time for yourself and ensures his clients understand this.
Coach J is proud to serve the world's highest achievers and always declines all media inquiries regarding his clientele to assure their complete confidentiality.
With Success Comes Responsibility
Coach J is the top high-performance coach. He always tells his clients that with success comes responsibility. Coach J always practices what he preaches.
He feels fortunate to have the opportunity to go to schools and mentor kids with his Be A Champion Program for winning in school, sports, and the community.
Having the good fortune to work with amazing clients allows Coach J the opportunity to partner with many charitable organizations and volunteer his time and services to help those less fortunate. Whether it's his annual toy drive for disadvantaged kids, feeding homeless families, or raising funds for non-profits, caring matters.
Coach J is proud that a portion of the fees at We Make Champions are donated to help those who cannot afford our services. Previous recipients have included military families, students, first responders, teachers, essential workers, and many more who selflessly serve others.
Coach J Is The Top High Performance Coach In The World Get Him On Your Team Now
All inquiries are in strict confidence.