Tapping Sports Motivation To Drive A World Championship
The 2015 U.S.A. Women's National Soccer Team wins their third World Cup Championship in dramatic style and is a prime example of using sports motivation to drive their success. Let's face the harsh facts that the U.S. lost the 2011 World Cup Championship to Japan, whom they would again be facing again in this year's championship match. Losing to the Japanese team in 2011 was huge sports motivation for the U.S. women's team and it showed on the field.
Motivation, especially sports motivation, is an amazing tool that fuels success. Having lost the previous World Cup to the same country inspired and motivated the U.S. team to victory. There is nothing more motivating than avenging a loss in sports but when it's a world championship, it just doesn't get any better. Every player, coach, and staff had to be on their best game for everything to fall into place. Having the drive to win and not repeat the history of losing again inspired the U.S. team to victory.
It is well worth remembering that when Japan beat the U.S. women's team in 2011 that they were highly motivated for success during that match. The Japan team utilized their sports motivation in conjunction with the disaster their nation suffered earlier that year in March, 2011 when over 15,000 Japanese lives were lost during the severe earthquakes their nation suffered. The weight of lifting the spirits of a nation was placed on Japan's women's team and they responded in a shootout victory over the U.S. team to win the 2011 World Cup.
Sports motivation is more than winning and losing, it is the emotions, the history, the fans, the sport, and the players who get on that field. It is a force that when channeled correctly can push you over the top and lead you to victory. It is the true essence of overcoming insurmountable challenges. For the ultimate resources in gaining the winning edge for your sports motivation excellence, world champions trust Maximum Performance.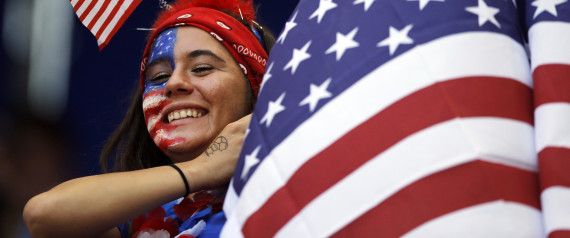 11 Reasons To Get Excited For The 2015 Women's US World Cup Team
Mon, 08 Jun 2015 05:56:15 -0700
Similar to their male counterparts, interest in the U.S. women's game waxes and wanes with every World Cup cycle — bandwagoners in American flag bandanas and replica jerseys are loaded onto the fevered month-long ride every four years, only to grumble …
Additional resources: