It is the 10 year anniversary of Kobe Bryant scoring 81 points against the Toronto Raptors and 62 points against the Dallas Mavericks but Kobe's sports motivation in the 62 point game is a good example of reaching for that sports motivation drive that will push one to a maximum performance level. Kobe's sports motivation centered on his old coach at the Lakers and then, an assistant, for the Dallas Mavericks Del Harris. Funny, that an assistant coach from the opposing team can be the sports motivator for the star player on the opposing team.
So when Kobe was a rookie in his first two season at the Lakers, then head coach, Del Harris, would allegedly drive Kobe crazy by pushing him back to be more efficient. Kobe stated that it did help him and that he is thankful for the lesson but it still drove him crazy. So when the Lakers had an opportunity to play the Dallas Mavericks,  former Lakers head coach, Del Harris, was now an assistant coach for the Dallas Mavericks. Well, Kobe, wanted to exact a little revenge on Del and unleash a scoring barrage on him. Thus the 62 point game and a little sweet revenge on his old coach.
Kobe's sports motivation channeled emotions that he felt years ago under his old Lakers coach. When he had the opportunity to face his old coach with another team, he took those raw emotions and focused them on being a scoring machine. The sports motivation lesson is to always control your emotions but tap into the raw emotions as fuel to propel you to a higher level. Kobe wanted to show his old coach, that even though he was right, I can still go out there and dominate under control or with fire in my eyes, either way I'm going to get the job done.
So always be ready to tap your raw emotions to fuel your sports motivation but have some control or else you could burn yourself out before the game is over. Sports motivation comes in all forms so just be able to recognize what drives you and learn to be able to gradually tap into them when needed.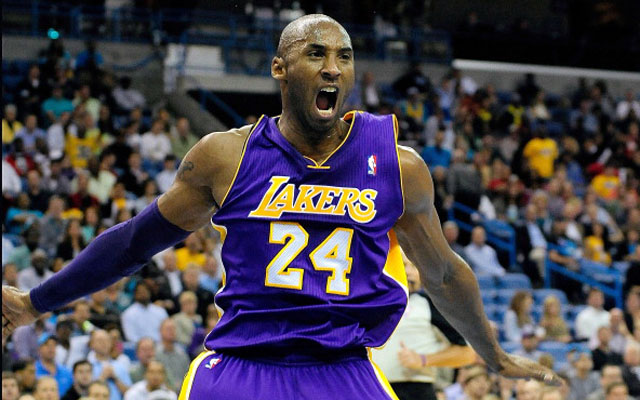 Kobe revealed the motivation behind his 62-point game, and it's hilarious
Kobe Bryant recently celebrated the ten-year anniversary of Kobe Bryant's 81-point game vs. the Toronto Raptors. However, his second greatest scoring performance, his 62-point game vs. the Mavericks in 2005, also remains legendary, particularly because …
Additional resources:

Please remember to share because it could help someone who could need this now.